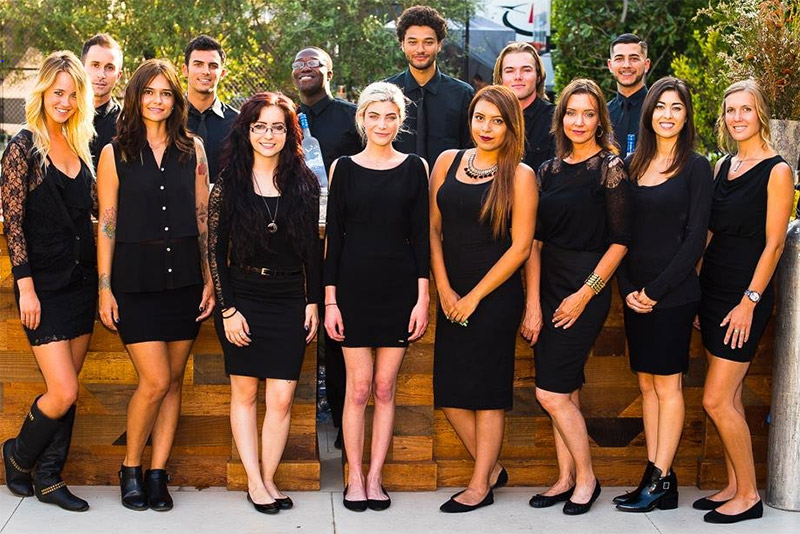 Need to host a special event? Consider being a guest at your own party and contact us today!
Whether you're hosting a private event big or small, a wedding, company party, or just planning a party for any reason, National Bar Staffing will take care of all your needs to make it great!
We'll do all the hard work so you and your guests can enjoy your event. Our trained and insured staff will be there to help with event set up, be an extra set of hands for the caterers, and clean up at the end of the event so that you, the host, can party with your guests. We provide talented and professional event staff who will be there to assist you and make your event a memorable and enjoyable experience for you and your guests.
Get 15% OFF This Month Only – Call (818) 577-6521 Now
All our event staff and mixologists will arrive before your event to prepare, plus do breakdown following the event. National Bar Staffing offers multiple bar packages with liquors, beer, wine, mixers, juices, soft drinks, and garnishes, a variety of mobile bars that will work within your budget. In addition, we will deliver and set up your choice of bar that can be provided with our package services.
We also offer other fun services to add to your event such as DJ's and photobooths. Let us help you save time and avoid stress by calling us today to get your party started!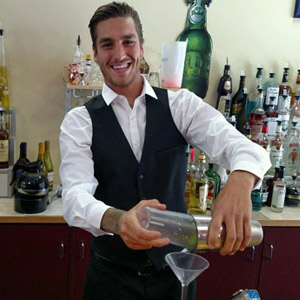 What We Offer
National Bar Staffing always has a huge roster of bartenders, servers, and bar backs on hand for your needs. They have all undergone our rigorous bartending training program, and have extensive experience in the business. They are all knowledgeable in drink mixing, bar etiquette, and are willing to go the extra mile to make sure your party goes off without a hitch!
Our company focuses on punctuality, presentation, and accountability. Our staff always arrives early to set up the bar, cut garnishes, and go over drink specials. They bring their own bottle openers, towels, shakers, and strainers. They stay as late as you need them, cleaning up the bar after the event is over.
Private bartenders will even learn specialized drinks for your event, expertly presenting them to your party-goers! If you have special holiday drinks, party themed beverages, or just a favorite cocktail, our bartenders will be sure to create and display it perfectly!
Bartenders are always sharply dressed in black bistro attire (black button up shirt, slacks, non slip black shoes, and a tie) unless otherwise specified by you. Specific bartenders are available upon request, and we are always willing to go to great lengths to make your event a success. Do you need only female bartenders? We have them! Male flair bartenders? You got it!
Most Popular Locations to Hire a Bartender:
The Best Bartenders!
We employ only the most professional, polished, and punctual bartenders for our business, ensuring happy customers for each and every event! We want the best for you, and so we only hire the best!
Every private bartender that is employed by National Bar Staffing has experience in the bartending industry, and has also completed our 40 hour, 10 chapter bartending school. They have all passed the final exam and are certified to bartend in their state! They have each gone through specific job-related training as well. Because of this, we are confident that we only offer top of the line bartenders for your event!
Do You Need A Server As Well?
In addition to bartenders, we also employ event serving staff. Perhaps you need waiters for your party? We have them, and they are the most proficient in the business!
Our professional bartenders wear all black bistro attire (unless otherwise specified by you), and arrive early to set up and stay as long as you require. Our servers are an excellent addition to any party staff! Not only do they serve food and beverages, but they clean up as the event is progressing, keeping the entire thing running smoothly and the tables and grounds looking beautiful, so your guests don't have to lift a finger.
How to Hire Us!
Hiring event staff is as easy as picking up the phone! Simply call National Bar Staffing at (818) 577-6521 and speak to any of our representatives! They will gladly help you determine your staffing needs based on the size of your event and your budget, and set up the entire process for you.
Get 15% OFF This Month Only – Call (818) 577-6521 Now
"*" indicates required fields